Finally, sheet music for the Yamaha P105 demo song 1 is finished! It was a hard task, since it is a pretty groovy tune. Read the text below to get the sheets for FREE. Play the video below to hear it:
Really a great tune to play, the style is amazing!
For all of You who don't want to pay anything, or don't know how, here's a free download link(above the picture). The only "catch" is that You need to do a survey if You want to get it for free. Skip to the buy section (if You hate surveys or they don't work for Your country - which can also happen..)
[ Yamaha P105 demo song No.1 (transcription) with mp3 free ]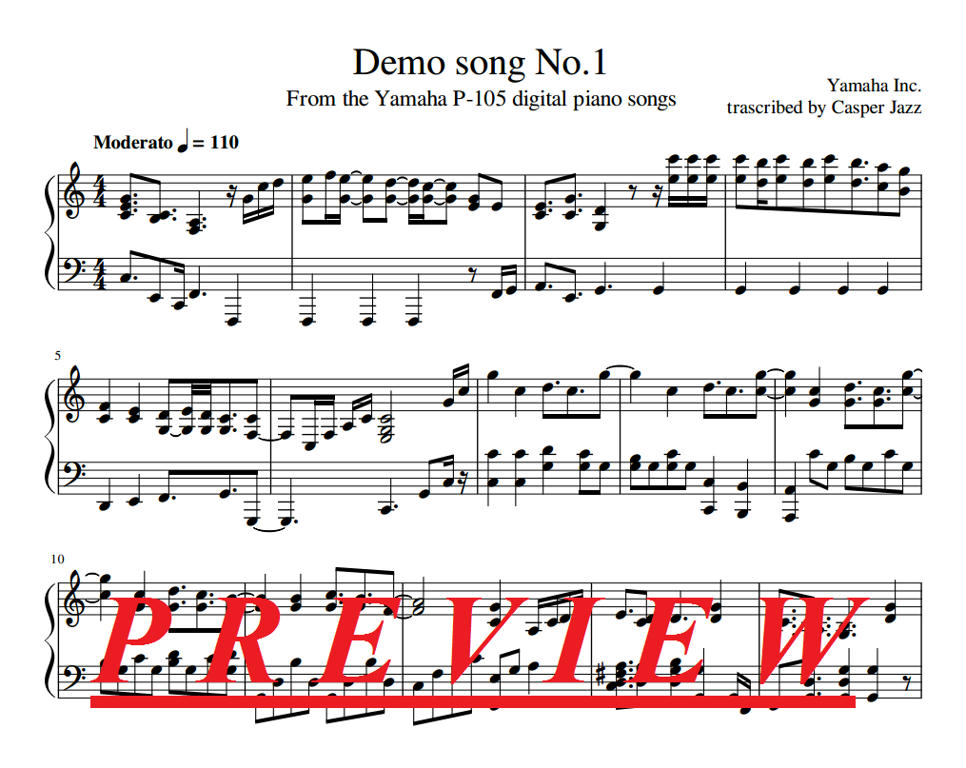 Try these transcriptions out on some virtual pianos:
You will need to do an easy survey in order to get the file. If you want to buy it directly, you can do that simply by hitting the Buy Now button below.
PRICE = 9.5€ (Euros)
For all of You who read my posts till the very end, I have an announcement to make. From the next month and 'till the end of time, I am REMOVING ALL ADS FROM MY BLOG. My country just does not make enough money from a single click. If anyone is interested in making money with adf.ly, feel free to contact me for any questions.
Enjoy music, enjoy life! Greetings from a friendly ghost (: